Event
Conference in The Hague on 29-30 March 2023 – The ideological, political and legal fight against Israel in the UN
This year the Jewish State of Israel celebrates its 75th birthday. Israel is one of the most successful nations on earth. It is the only well-functioning democracy in the Middle East, and a major contributor to global innovation, regional prosperity and security, while many parts of the region are in chaos and war.
And yet Israel's legitimacy and sovereignty are under attack as no other nation. International law is engaged daily as an instrument to demonize and undermine the Jewish State of Israel. Israel is seen as solely responsible for the lack of resolution of the Israel-Palestinian conflict. If only Israel would "end the occupation", it is said, peace and justice will be achieved. Increasingly, Israel is accused of international crimes, such as "apartheid".
An example is the Human Rights Council's commission of inquiry created in 2021 following a resolution by Pakistan on behalf of the Islamic states and the PLO. As Hillel Neuer (Executive Director of UN Watch) has stated: "These investigators, including the chair Navi Pillay, are extremely biased. The chair herself, Navi Pillay, has said that countries should "sanction apartheid Israel!" She signed a petition two years ago, calling on countries to boycott what she calls "apartheid Israel." So it's absolutely absurd that Navi Pillay or Miloon Kothari should be on this commission. They should be removed immediately, and of course the commission itself should be disbanded."
Hillel Neuer will be the keynote speaker at this unique and timely Conference, which is organized by Christians for Israel with The Hague Initiative for International Cooperation (thinc.).
Please register for this conference by clicking the link below.
Keynote Speaker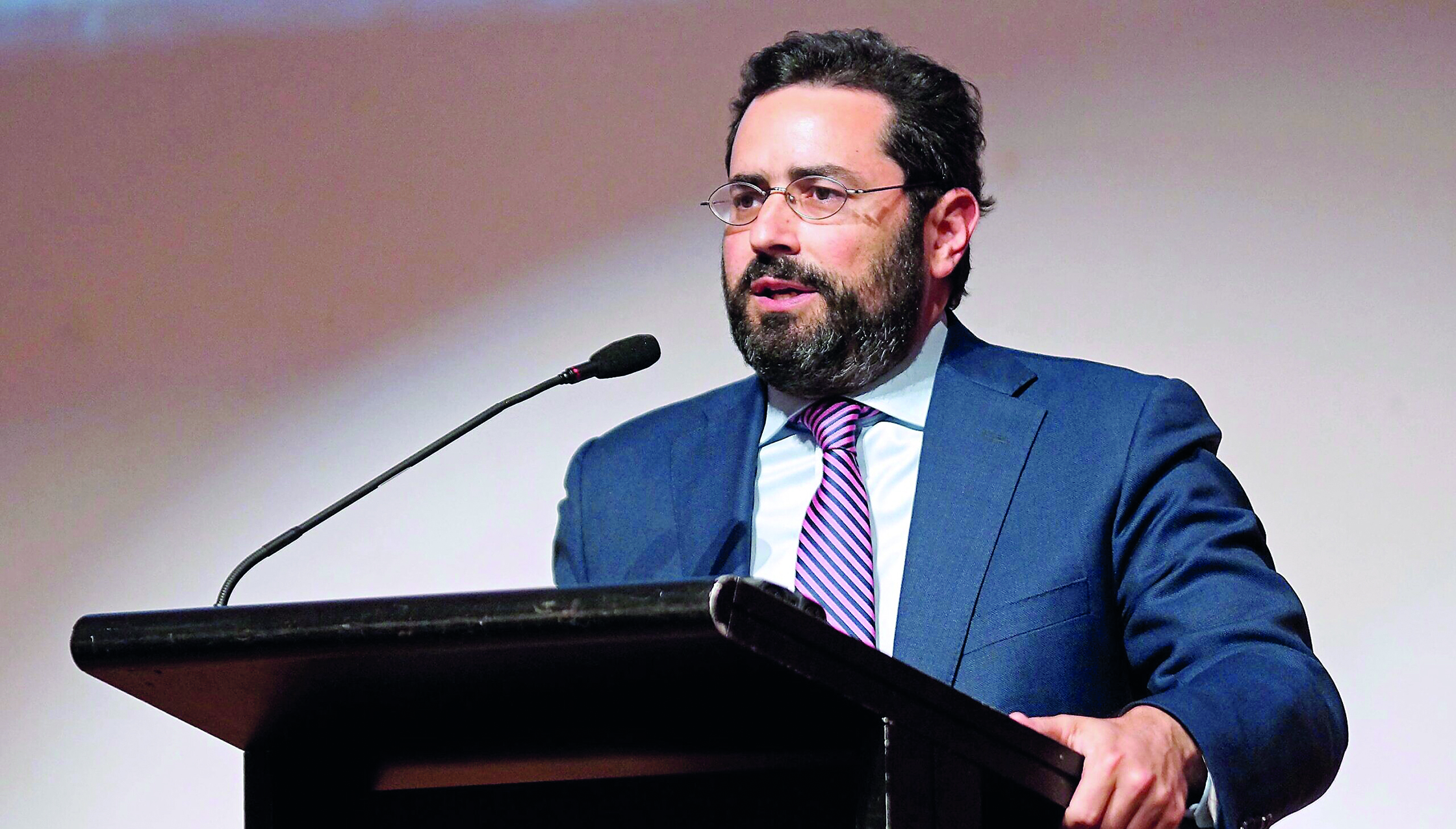 Hillel Neuer, born 1970 in Montreal, Canada, is a lawyer, diplomat, author and human rights activist. He is director of the human rights organization UN Watch, a watchdog that critically monitors the United Nations. His weapon is the spoken word, and as director of the Geneva-based UN Watch, he takes action against dictatorships that flout human rights and hide behind the UN Human Rights Council.
Neuer: "It is not a pleasant feeling to walk into a room where you know there are several people who hate you. You have the enmity of the Palestinians, of the Arab regimes, whether it's the Syrians or other dictatorships around the world that UN Watch faces. You also have UN officials who are uncomfortable when we remind them of the injustices the UN commits and the hypocrisy and double standards it employs. And then, of course, you have UN-accredited NGOs and human rights activists. Unfortunately, there are NGOs that are fiercely anti-Israel, and UN defenders that do not tolerate any criticism of the UN."
Other Speakers
Prof. Dr. Wolfgang Bock (University Giessen)
Mr. Andrew Tucker, thinc.
Natasha Hausdorff (Barrister & UK Lawyers for Israel)
Prof. Gregory Rose (University Wollongong)
Prof. Robbie Sabel (Hebrew University)
Dr Matthijs de Blois, thinc.
Prof. Steven Zipperstein (UCLA)
Johannes de Jong (Sallux)
Josh Reinstein (Israel Allies Foundation)
Anne Herzberg (NGO Monitor)
Dina Rovner (UN Watch)
David Parsons (ICEJ)
Practical information
Participation fee: € 250 per participant (€ 150 for students)
Early booking discount: Register before 1 March 2023 and receive a 55-euro discount!
Price includes lunch on 29 and 30 March, coffee and refreshments, participation in the conference, teaching materials, transport The Hague-Nijkerk
Language: English
Location: Wednesday 29 March in The Hague, Thursday 30 March, The Hague and Nijkerk