Support Israel
A Small Exodus from Ukraine
The summer months leading up to the Jewish New Year (9-10 September) have been busier than usual. Why? There are a number of factors why more and more Jews are leaving Ukraine. Firstly, the ongoing conflict of war in the East since March 2014 and the uncertain future. Two major "Aliyah Fairs" took place in Kiev in the spring and in Kharkov, which were visited by thousands of Jewish families.
Numerous integration programmes, companies and organisations gave an expert explanation of what newcomers could expect. VIP visitor at the fair was Israeli Minister of Aliyah and Integration, Sofa Landver (who made aliyah from the former Soviet Union in 1979). She addressed the audience at the end of the fair.
Another factor contributing to the choices that potential olim make is the number of twenty "Aliyah Seminars", organised this year by Christians for Israel and JAFI (Jewish Agency for Israel) in small and large cities. And one must not underestimate the tens of thousands of olim who have already made aliyah in recent years. They inform their family and friends about their new homeland. Add to this, rising nationalism and increasing anti-Semitism and not surprisingly, the decision to leave for Israel becomes easier and is made quicker.

Free Assistance
In Ukraine, we mainly provide free practical help. The Jewish families are grateful for that. We always explain what motivates us to do this work. It is the Lord Himself who calls the nations to bring His People home (Isaiah 49:22).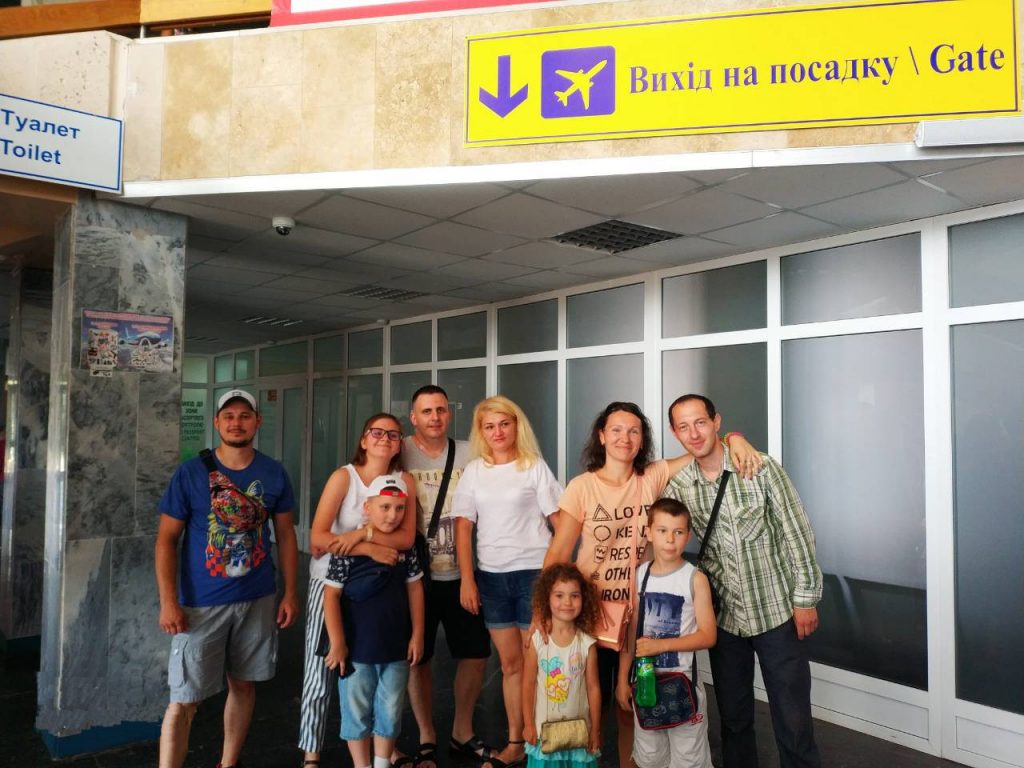 Among them will be the blind and lame
Elderly and socially disadvantaged people are also welcome in Israel. But they have to be patient, because a special place must be found for them, as well as guidance, for example, Juliya!
Ceded at birth by her Jewish mother, Juliya ended up in an orphanage. Many years later we received a phone call with the question: "Could you help Juliya?" That is what we are doing now. Every time we help an elderly or younger person in a wheelchair or a blind man on his way to Israel, the prophet Jeremiah reminds us what we see in Ukraine in our times (see Jeremiah 31:7-9).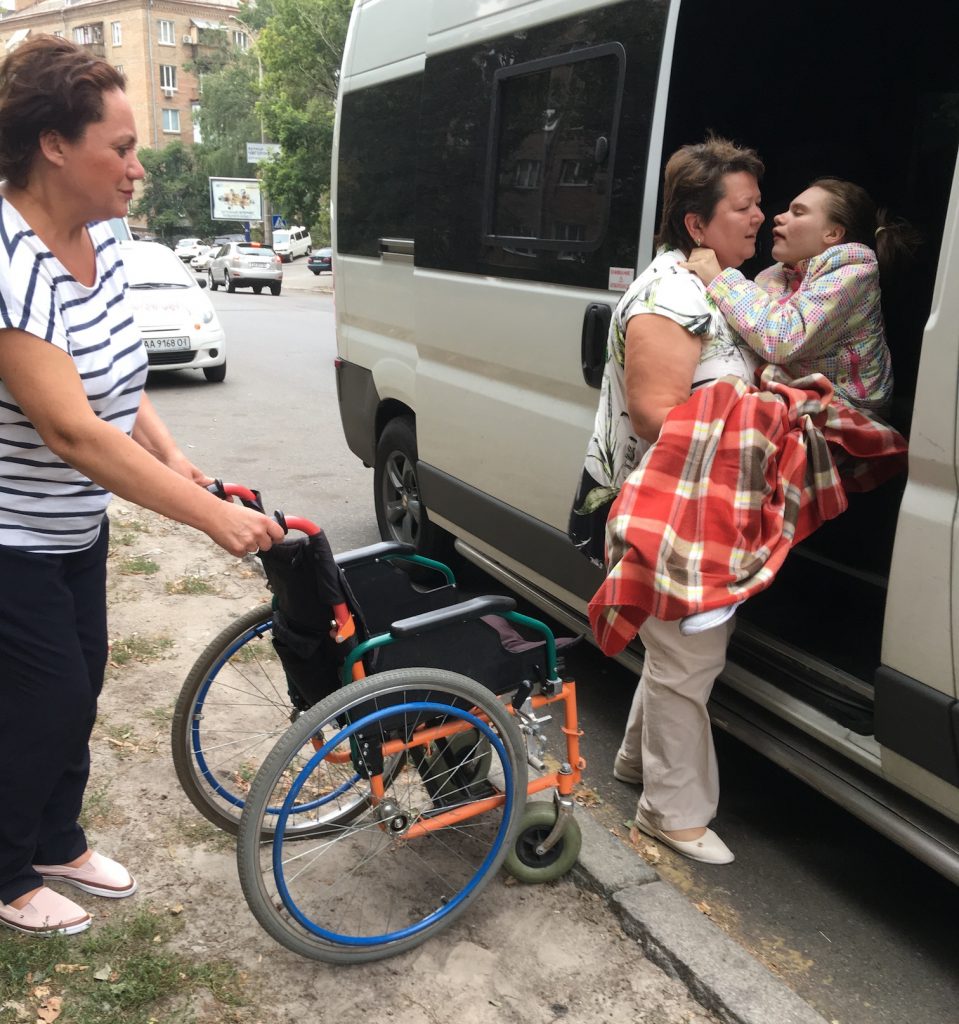 In short, it remains a challenge for us to be able to meet all the requests for help. Also in Israel, it is a challenge to give an average of 2,500 olim who are 'coming home' every month from the four corners of the earth, a new place to stay. Each trip with olim to an airport is very emotional as those who leave realise there is no turning back.
We then have an excellent opportunity to share and comfort the Jewish families on their way home, telling them that many Christians in the nations are praying for them and support their return!
Help the Jews come home!
Please support our action 'Bring the Jews Home'.
It costs 135 euros or 165 US $ to assist one Ukrainian Jew for making aliyah.
Any amount is welcome!
Support in €
Support in US $