Support Israel
Hanukkah 2018 in First Home in the Homeland
Shalom Dear Friends,
Did you invent your own Hanukkiyah this year? Maybe we'll inspire you now to do so! Hanukkiyah is a nine-branched candle-holder used during the eight days of Hanukkah symbolising the Menorah of the Temple. On each night of Hanukkah a new branch is lit.
Jewish immigrants that just made aliyah via First Home in the Homeland and living in different kibbutzim celebrate their first festival of lights in Israel! Every family in its new home.
This Lego Hanukkiyah won first prize in the contest of the most creative candle holders, it was made by a family from Ukraine, Kiev region, that made aliyah in August 2018.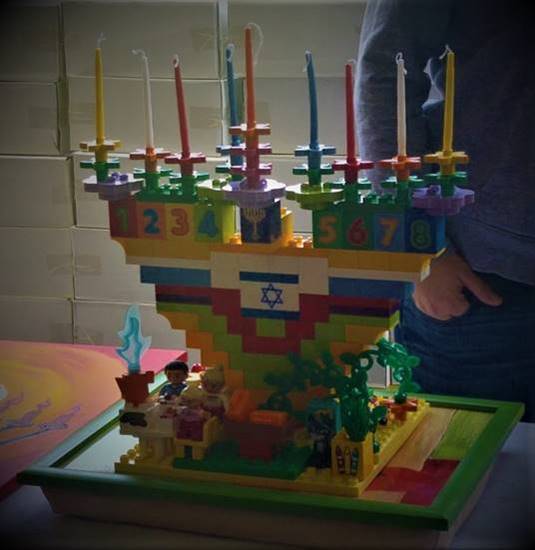 More than 100 new families made aliyah via First Home in the Homeland in summer 2018, now they are celebrating a miracle of G-ds mercy. Another three groups just arrived to Ramat Negev (South), Ein Hashofet and Merhavia (North). Two more groups are expected to come in December 2018!
Even a small light can dispel much darkness around it.
Thank you for your support, practical and spiritual!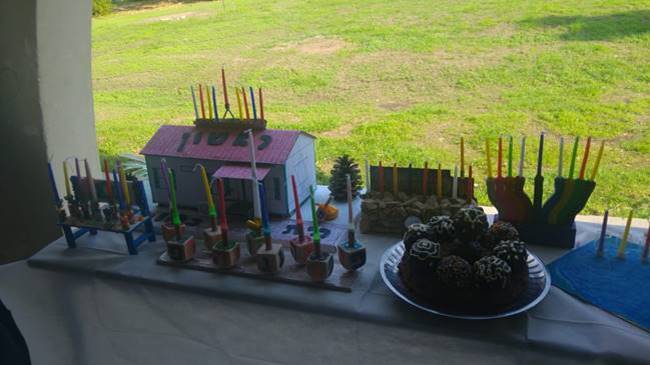 Please support the "First Home in the Homeland" Project. Any amount is welcome! Assisting a family in the "First Home" program costs € 230 euro / US $ 250 a month.
Support in €
Support in US $