Support Aliyah
Dalia Netzer: teacher, educator and innovator
Sometimes teachers really connect with a particular subject matter, or specific population. And sometimes a teacher connects with both, in a remarkable way, that makes all the difference for their students. Meet Dalia Netzer, a wonderful, dedicated – and beloved – Hebrew teacher, who has been working with the Bnei Menashe (Jews from India) now for ten years.
Where do you live?
I live in Moshav Kfar Yehoshua.
How long have you been teaching the Bnei Menashe? 
I have been working with Bnei Menashe since 2012.
Tell us about who you teach, and what subjects?
Professionally, I teach Hebrew as a second language. At Shavei Israel, I am responsible for the Hebrew sector.
In 2012, I taught Hebrew at a Shavei Israel seminar in India. Whenever there is an aliyah, I run the Hebrew ulpan (intensive Hebrew lessons) in the Bnei Menashe absorption centers in Israel. In the times between arrivals of new immigrants, I mainly deal with the support of Hebrew teachers and ulpan classes in the schools. I work with all ages. Over the years, I've also written materials for teaching Hebrew to the Bnei Menashe, as well as Hebrew-Kuki and Hebrew-Mizo dictionaries.
What's it like to teach them/work with them?
To be successful in working with immigrants it is very important to get to know their unique culture, to listen to them, learn from them, come from a place of modesty and of course open your heart. The teacher must be familiar with their characteristics as learners: the educational background in India, the typical ways of learning, their strengths and places that need to be strengthened, teacher-student relationship and more. They come from a very different culture, which is why working with them is so challenging and interesting.
Personally, the acquaintance with the Bnei Menashe opened a world for me. I had to learn a lot to find the right way to teach the language, and I am still learning all the time.
Any story or anecdote you would like to share about your experience with the Bnei Menashe?
When I am with the Bnei Menashe, it is important for me to be not only a teacher but also a student. I try to study all the time. I remember that about a year after I returned from India, a group of immigrants from Manipur came to Israel. Since I had returned from there not long before, I knew a little about where they came from, and realized how dramatic the change following the immigration is. I then shared with one of the veteran members of the community my feelings about how difficult the transition is for me. He answered me in a typical perfunctory reply–
"So what if its difficult…?"
Those words have stayed with me ever since. I realized, and have since learned over and over again, that these words did not come from a place of contempt for difficulties, God forbid, but from a place of resilience and coping ability. These words symbolize to me the inner strength of the Bnei Menashe, their resilience, their restraint, their ability to accept the difficulties, to live and face them, the connection and desire to live in the land, the strong faith. All of these give them strength in the face of everyday challenges.
I also discovered communal responsibility and mutual assistance, mobilization for one another. All of these together are an impressive force; it is difficult to immigrate to Israel, but "so what if it is difficult…?" Face the difficulties we encounter, and do what must be done.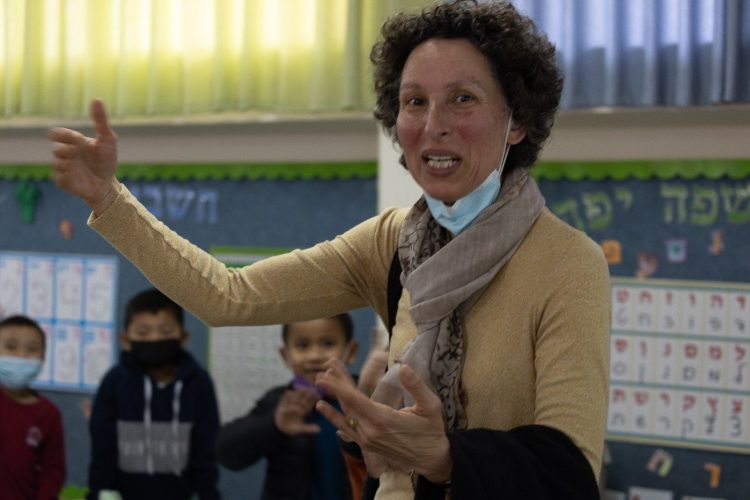 Christians for Israel is partnering with Shavei Israel, led by Michael Freund, to help the Bnei Menashe home to Israel. In recent years we have assisted some 1,700 Bnei Menashe.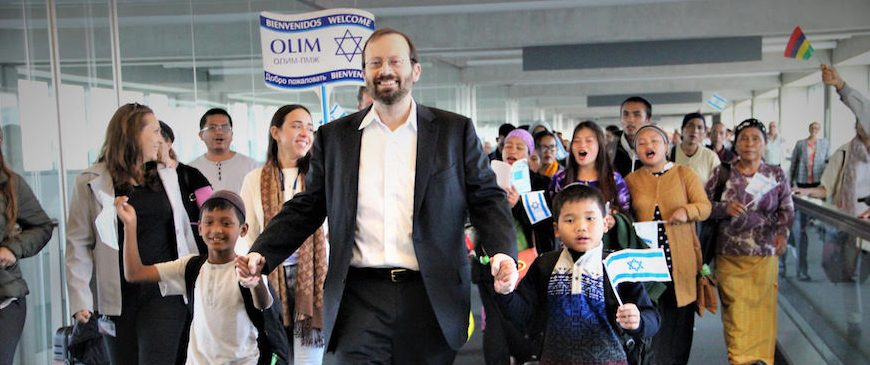 Help the Bnei Menashe home to Israel!
Donate in €
Donate in US $