Support Israel
A week in the Shelter: news from Ukraine
"Shana tova!". An older woman lets me in her apartment. I put the food parcel for her on the kitchen counter and ask if she is alone at home. On my question her eyes immediately fill with tears. She shows me a place where she has put a picture of her deceased husband with a burning candle next to it. I decide to stay for a while. At the kitchen table she tells me that she fled for the war in Eastern Ukraine. She lived in Donetsk. Her husband passed away half a year ago and only her grandson also lives in Kiev. After half an hour I leave again, back to the Shelter.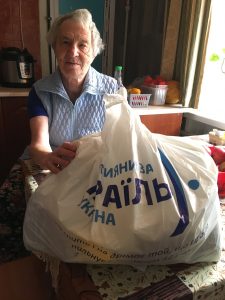 Natalia (our Aliyah field worker) had given me a list of addresses of Jewish families and singles who fled for the war from Eastern Ukraine. As an encouragement and because of the Jewish New Year, we have brought these people a food parcel of almost 12 kg.
The days before, I drove in Kiev back and forth between the train station, Israeli consulate, the airport and the Shelter, from early in the morning until late at night.
The new school year also begins in Israel, so many Jewish students have now left for Israel to take part in the Na'aleh program. Translated from Ivriet, Na'aleh literally means "children who make Alija before their parents". Hundreds of students from the former Soviet Union can study in high school in Israel for four years. After four years they can choose whether they go back or stay in Israel. If they stay, their tourist visa is converted into Israeli citizenship.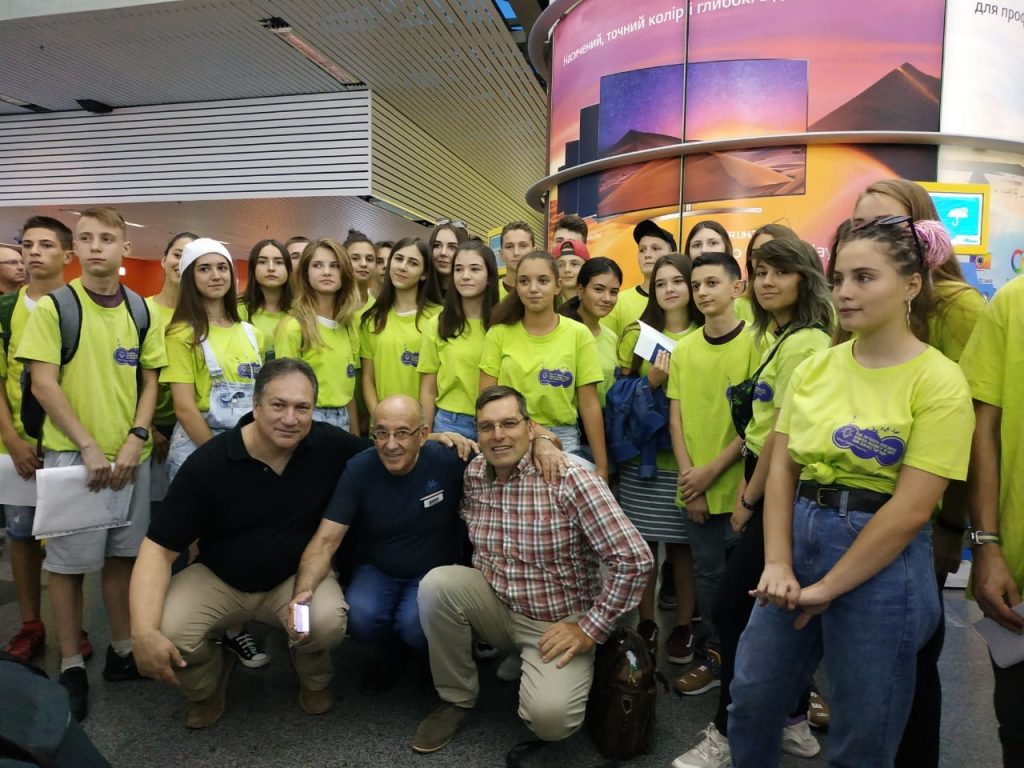 With important Jewish holidays at our doorstep, Rosh Hashanah, Yom Kippur and Sukkot, it was busier than normal for our drivers. That's why I was asked to help a week in Kiev. All our drivers, Kolja, Natalia, Igor, Koen and I, came from all over Ukraine with students and Olim to Kiev, to go to the airport or the consulate. Your prayers for safety on the road for our drivers and passengers is not a luxury. The average driving behavior in Kiev ensures that we also pray before and during the ride.
For a mother and her disabled daughter who we drove to the consulate, there was an urgent need to make the necessary documents. The daughter is fourth generation Jewish. This means that until the age of 18 she can claim the Law on Return to Israel. She will be 18 years old next week. Thanks to the help of Natalia, we managed to hand in all documents to the consulate on time. Now it is waiting for their approval.
Kolja and I also picked up an older couple with their disabled son. Once at the airport, it appeared that all their bags were too heavy. They had put their entire household goods in bags. This caused the necessary commotion, transferring things in other bags and unfortunately paying extra money for too much weight.
The Olim returning to Israel do this with different motives. Everyone has his own story. There are people who participate in a professional oriented program, students for a Na'aleh program, and there are also the elderly and people with a physical or mental disability. Exactly as described in Jeremiah 31:8 "I will bring them from the north country, and gather them from the coasts of the earth, and with them the blind and the lame, … " and Zechariah 8:4 "…There shall yet old men and old women dwell in the streets of Jerusalem, and every man with his staff in his hand for very age…".
It is a privilege to be part of this work.