Support Israel
First Home Update – Back to School!
Here in  the First Home it's now time to take a deep breath after the busy summer days. What has happened?
Over 100 families made aliyah this August via the First Home program!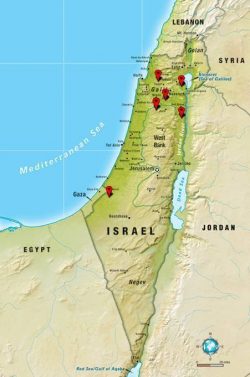 Six regions opened ulpan classes this week for the newcomers:
Jordan Valley, Hinanit (Samaria) , Merhavia, Eshkol (near the Gaza Strip), Emek Hamaayanot and Upper Galilee.
The newcomers who arrived came from Ukraine, Russia, Belarus, Kazakhstan, Lithuania, Argentina, UK, Latvia.
From now on they will live and study for half a year in a kibbutz and then choose their path into Israel.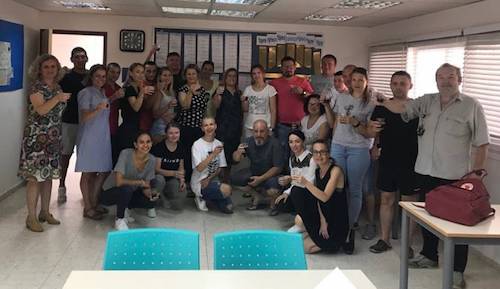 You see how grownups turn into first-graders and open for the first time their Hebrew books. We wish them a good start of a school year and of a new life! These olim-families, excited about such life-changing evens, got this opportunity thanks to you, thanks to your support, spiritually and financially!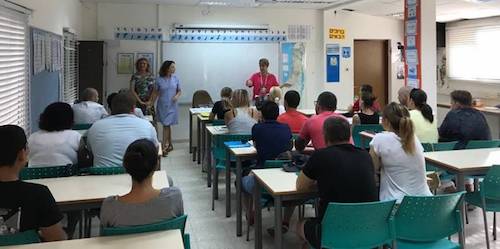 In the meanwhile we are getting ready for the next challenges – the next group is already coming at the end of October, right after the Sukkot holidays.
Orly Vohlstein
First Home in the Homeland
Jewish Agency for Israel
Please support the "First Home in the Homeland" Project. Any amount is welcome!
Assisting a family in the "First Home" program costs € 230 euro / US $ 250 a month.
Support in €
Support in US $