Support Israel
A tragedy in Hananit – Christians for Israel Reply
On the 22nd of February 2018 a Chairman of Christians for Israel Pim Van der Hoff visited the Hinanit settlement in the Samaria region of Israel. This visit was a prompt reaction on the tragic events that took place earlier that year on the way to the settlement. On Thursday evening 04.01.2018 a car with five olim from the First Home in the Homeland group in Hinanit settlement got into a horrible frontal car accident on their way home. All of the olim were only several months in Israel. They came to Samaria from Russia, Ukraine and Belarus. One lady, 57 years old – died, four other passengers were heavily injured. All of them are parents with two or three or four children. Thanks to G-d no one from the children was in that car. In one family both parents were rushed to the hospital, their children were left for two weeks under social care in the settlement. In another family the mother of three children (the youngest is one year old) was recently discharged from the hospital with multiple fractures.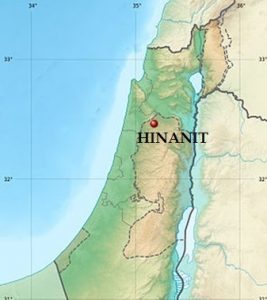 The board of Christians for Israels was informed about the accident and promptly lent a helping hand. Representatives of Christians for Israel Koen Carlier and Natalia Krizhanovski came to visit the heavily injured olim in the hospital, and now, several weeks later, Pim Van der Hoff in the name of Christians for Israel expressed his support to the families. Parents are back home and back to the Hebrew studies, but the children still need extra psychological care. Families of Olim that were involved into this accident send words of warmest gratitude to everyone who prayed for their fast recovery, for everyone who supported them in a material and financial way.
Yuri Putko, the religious oleh from Belarus, father of four, said to the representatives of Christians for Israel: "You are helping those who really need your help, so you will be blessed!"
.

Please support the "First Home in the Homeland" Project. Any amount is welcome!
Assisting a family in the "First Home" program costs € 230 euro / US $ 250 a month.
Support in €
Support in US $
Watch some more photographs below from the Hananit meeting of November 2017.