Support Israel
Aliyah with a face mask
On June 16th 2004, Nazar was born in Ukraine, as youngest of three children. He didn't know his father, and his mother was an alcohol addict, so she couldn't take care of him. Nazar ended up in an orphanage and it was obvious for him: nobody wanted him! Until the Jewish school found out about Nazar and decided to take care of him. For the first time in his life he was surrounded by care and love. Nazar now has one goal in life: to go and live in Israel and to help children who have gone through a similar experience in life.
The time has come
On Tuesday, November 3rd at 7 PM, 16-year-old Nazar will leave for Israel! He is one of the 140 Jews who will make Aliyah on this day (immigrate to Israel). Their flight is sponsored by Christians for Israel, on the occasion of our 40th anniversary. On this special charter flight 120 youngsters and 20 young adults will travel to the Promised Land. Due to coronavirus, this return faces quite a few obstacles…
Logistical challenge
The 140 immigrants come from 27 towns scattered throughout Ukraine. When you consider that Ukraine is twenty times larger than Israel, you can imagine that this is a logistical challenge. Dozens of minibuses have to ensure that the immigrants are all at Kiev airport at the same time. This is not an easy job as the Ukrainian roads are often in poor condition. In addition, the coronavirus is also spreading rapidly in Ukraine. A new lockdown can be announced any day now, and this could have consequences for the flight. Of course, all the precautions are in place, and all 140 immigrants will be quarantined for a fortnight after their arrival in Israel. After this, their new future in Israel really begins.
Later this week we will inform you further about this special flight.
Call to prayer: please join us!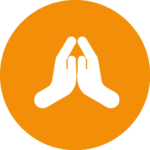 On Tuesday in Kiev, we will let these young immigrants know that there are Christians who love them, support them and who pray for them. Will you join us in the prayer?
Pray that everything goes according to plan, that all minibuses of Christians for Israel taking these young Jewish people to the airport will be there on time. It is a huge logistical operation!
Pray for a safe flight.
Pray that the young people may feel at home quickly in Israel.
Praise God that He brings His people home, despite these practically impossible circumstances.
The Aliyah from Ukraine continues, despite corona.
Will you join our Bring the Jews Home campaign?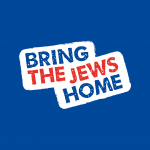 It costs 135 euros or 165 US $ to assist one Ukrainian Jew to make Aliyah.
Any amount is welcome!
Donate in €
Donate in US $
.